Farhan Haq, the spokesperson for the United Nations Secretary-General, informed Foreign Policy that the United Nations could be banning all non-essential troops from U.N. peacekeeping operations. The determination got here from the U.N. Department of Peace Operations over issues across the appointment of Lt. General Shavendra Silva because the chief of the Sri Lankan military regardless of his alleged conflict crimes.
Silva led a military division through the remaining phases of the Sri Lankan civil conflict towards the militant separatist group, the Tamil Tigers (LTTE). Though profitable, he was accused of committing conflict crimes through the marketing campaign, which resulted within the deaths of tens of hundreds of Tamil civilians. The U.N. estimates that 45,000 civilians died within the remaining months of the civil conflict in 2009, although different estimates put the quantity even larger.
U.N. High Commissioner for Human Rights, Michelle Bachelet, discovered the appointment "deeply troubling," given the "critical allegations of gross violations of worldwide human rights and humanitarian legislation towards him and his troops through the conflict."
The determination, introduced Wednesday, signifies that no new Sri Lankan troops will likely be deployed and present troops will start repatriation. "A Sri Lankan Army unit and individual officers currently serving with U.N. Peacekeeping will thus be repatriated, beginning next month, in accordance with their rotation dates and will not be replaced by Sri Lankan personnel," mentioned Haq.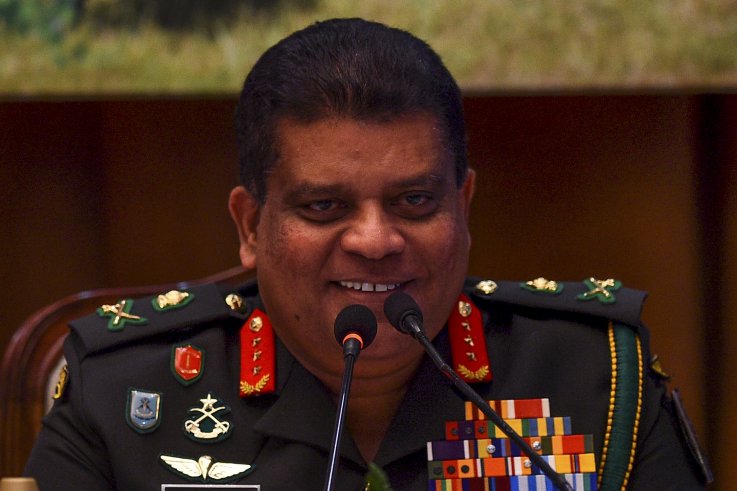 Haq did point out that exceptions will likely be made "where suspension would expose U.N. operations to serious operational risks."
U.N. Director at Human Rights Watch, Louis Charbonneau, applauded the choice, saying, "This is a good move by the U.N." He argued the coverage sends a message that "sweeping war crimes under the rug won't go unnoticed."
Though the choice was cited as being in direct response to Silva's appointment final month, Charbonneau argued that this isn't the primary time that Sri Lanka has made questionable selections almost about the navy's position as a U.N. peacekeepers. He cited an absence of vetting by the Sri Lankan navy for troops deployed in Lebanon and sexual abuse of kids by Sri Lankan peacekeepers in Haiti that went unpunished by the federal government.
In the circumstances of sexual exploitation and abuse by peacekeepers, the U.N. doesn't have the jurisdiction to prosecute offenders, making taking part international locations' navy oversight all of the extra necessary.
Charbonneau hopes that this determination alerts a recommitment by the U.N. to human rights, particularly in gentle of opposition to human rights in peacekeeping from sure member states equivalent to Russia and China.
"There is no reason that troops under this kind of command should serve under the U.N. flag," Charbonneau mentioned of Sri Lanka. "This is a stand against impunity for war crimes."