President Donald Trump didn't have a lot to say when requested in regards to the United States' talks with North Korea at hand, prompting conservative lawyer George Conway to mock Trump's international coverage information as "nothing but Romaine lettuce."
The lawyer, whose spouse is counselor to the president Kellyanne Conway, was referring to Trump responding to a reporter with, "What?" and providing no insights when requested about U.S. conversations with North Korea in Sweden.
George Conway quote tweeted Voice of America's Seoul bureau chief William Gallo's tweet stating, "Trump not saying much on the working-level talks with North Korea," and commented, "Trump not saying much (because) he doesn't know much."
"It's a foreign policy word salad consisting of nothing but Romaine lettuce," George Conway concluded.
In the alternate with reporters, Trump was requested, "The U.S. is speaking to North Korea in Sweden. What do you expect?"
"What?" Trump mentioned.
He was requested the identical query once more. The president then talked with out providing any insights about U.S. and North Korean envoys assembly in Sweden this weekend:
"So we're dealing with North Korea. They want to meet and we'll be meeting with them. It's probably being set up as we speak, but we'll let you know. But North Korea would like to do something. Iran would like to do something. We have a lot of countries in a very good position right now, despite the witch hunt, which hurts our country and it hurts America. But Iran wants to do something. North Korea wants to do something. And China wants to do something."
George Conway, who criticizes Trump every day, retweeted the feedback on Trump's response from different specialists.
"Selling the idea that POTUS was well briefed was always a hard sell, but this takes it to new levels," commented Sam Vinograd, a CNN nationwide safety analyst and senior adviser within the Obama administration. She identified that North Korea just lately launched a short-to-medium vary ballistic missile from a platform within the sea.
George Conway additionally retweeted Pusan National University political science professor Robert Kelly's remark that Trump reportedly doesn't learn a lot or listen in nationwide safety briefings.
Trump "doesn't understand the issues in even a basic manner," Kelly tweeted. "Just listen to his Kim-is-my-friend-and-we're-in-love speeches. This was never serious, and it isn't now."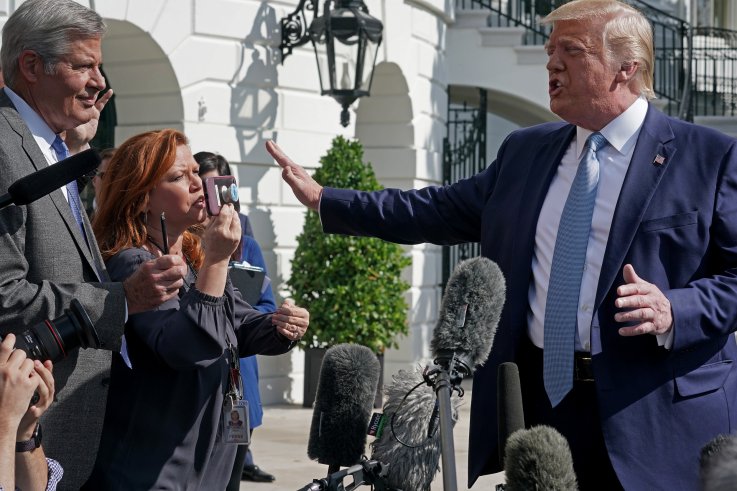 Reports point out that North Korea could be keen to shutter its nuclear program if sanctions on its exports are lifted for 36 months. The Trump administration mentioned it was open to a deal.