A Spirit Airlines flight was reportedly delayed yesterday morning after an allegedly drunk passenger threw up in a lady's hair and needed to be escorted off the aircraft.
The troubled flight from Chicago to Baltimore was then held again a second time, when two different drunk passengers allegedly locked themselves within the aircraft's rest room, simply after the mess created by the primary man had been cleared up, in line with ABC 7 News Chicago.
It was reported that every one passengers have been requested to deplane after the primary drunk man threw up within the unidentified lady's hair so the aircraft might be cleaned.
The unlucky lady washed the vomit out of her hair in a sink, ABC 7 News Chicago mentioned. It will not be clear how lengthy the Chicago-to-Baltimore flight was delayed by the 2 incidents.
Twitter consumer Cassidy Smith posted a thread of images and movies with updates from the flight, saying it was scheduled for eight a.m.
Posting footage of what appeared to be the lady with vomit in her hair, Smith wrote: "I. Would. Die." She later added that the lady had dealt with the incident "like an absolute champ."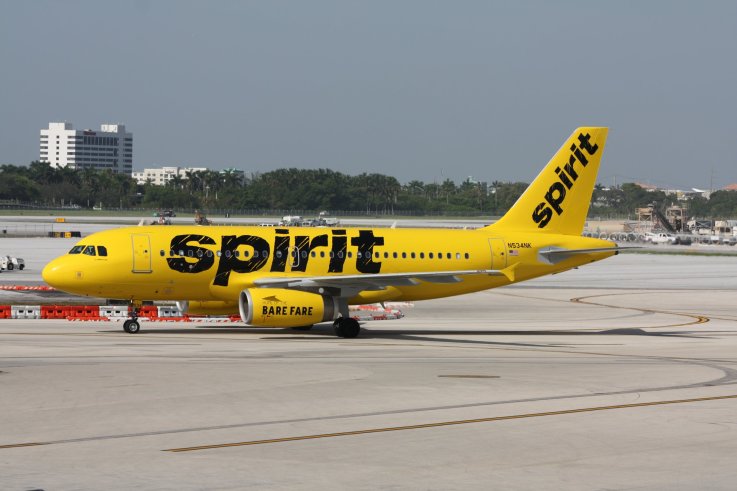 After writing that the allegedly drunk man had been faraway from the flight and the aircraft appeared "good to go," she tweeted a video of passengers ready within the lounge with the message: "But not so fast! Now we all have to deplane so they can deep clean the plane."
Smith later posted a video of two different passengers leaving the flight, claiming they'd locked themselves within the rest room and "flood[ed] the back of the plane" whereas it was taxiing out.
Newsweek approached Spirit Airlines and Smith for remark however had not obtained responses by time of publication.
In her Twitter thread, Smith posted a video of the pilot addressing passengers saying workers had been "truly amazing" through the chaos.
"Are you guys from Vegas? Are you sure?" the pilot jokingly requested. "This stuff only happens on my Vegas flights. Never happens in Chicago, guys."
Passengers on one other Spirit Airways flight in July have been disrupted by a completely completely different beast: a stowaway bat.
A video of the bat flying by way of the aircraft certain for Newark Liberty International Airport was posted by passenger Peter Scattini with the caption: "There is deada** a bat on this Spirit flight."
An airline spokesperson informed Newsweek on the time that the bat was "eventually corralled into a lavatory and removed once on the ground by animal control officers."