President Donald Trump has brandished his friendship together with his Chinese counterpart as a doable resolution to finish the continuing protests in Hong Kong.
Following weeks of pro-democracy protests within the Chinese territory, Trump has stepped into the fray in a sequence of tweets by calling for a gathering with Xi Jinping and linking the road actions with a U.S. commerce cope with Beijing.
Trump tweeted on Wednesday night time: "Millions of jobs are being lost in China to other non-tariffed countries. Thousands of companies are leaving. Of course China wants to make a deal. Let them work humanely with Hong Kong first!"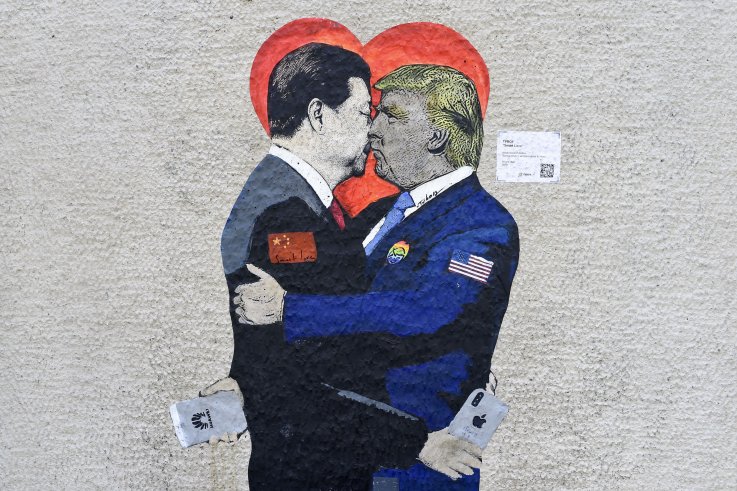 Tensions between China and the U.S. have been rising resulting from their ongoing commerce struggle. Last week Trump said that he would impose 10 percent tariffs on an extra $300 billion of Chinese items, which sparked a Chinese retaliation of halting U.S. agricultural imports.
On Tuesday, the united statesannounced that it will postpone new tariffs on some Chinese-made consumer goods till December, as a substitute of September as initially deliberate.
In a follow-up tweet on Wednesday, Trump solid himself as a peacemaker, saying: "I know President Xi of China very well. He is a great leader who very much has the respect of his people. He is also a good man in a 'tough business.' I have ZERO doubt that if President Xi wants to quickly and humanely solve the Hong Kong problem, he can do it. Personal meeting?"
Trump's message comes as China condemned the actions in its territory as "close to terrorism," after peaceable protests at Hong Kong's airport escalated to clashes with police within the streets, the BBC reported.
On Wednesday night, police with riot shields fired tear gasoline at demonstrators who had been shining laser pointers at a police station within the Sham Shui Po neighborhood.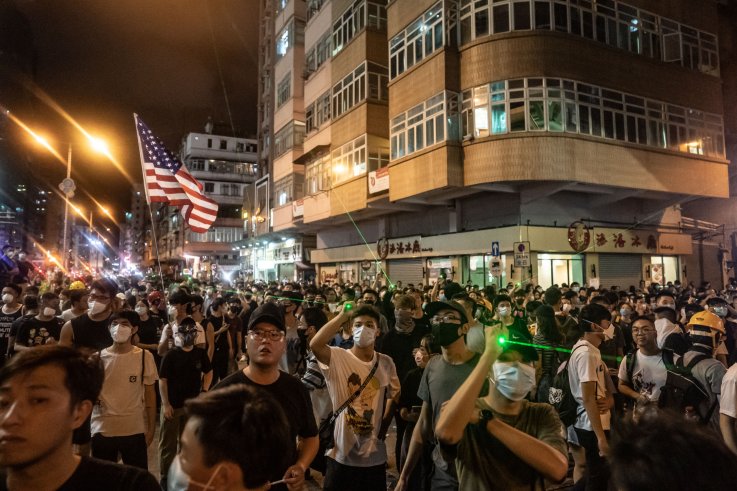 CNN reported that China has deployed massive numbers of paramilitary personnel near the Hong Kong border, in what observers say is meant to ship a message to protesters. Analysts and U.S. officers doubt that China would give the go-ahead for a navy intervention which might have a huge effect on the territory's economic system.
In an interview with Voice of America, U.S. National Security Advisor, John Bolton, warned China to tread "carefully" in Hong Kong "because people in America remember Tiananmen Square."
Hong Kong chief Carrie Lam has warned that the protests might see the town "pushed into an abyss."
The protests had been sparked by opposition to an extradition invoice in Hong Kong which critics feared would carry the territory extra underneath China's management. The invoice has now been suspended, however the protests have developed right into a broader pro-democracy motion.