Following the novel coronavirus pandemic, the U.S. is prone to face an above-average hurricane season, based on a current forecast made by The National Oceanic and Atmospheric Administration (NOAA).
"NOAA's outlook for the 2020 hurricane season indicates that an above-normal season is most likely with a possibility of that season being extremely active," mentioned NOAA administrator Neil Jacobs throughout a current media teleconference. "Specifically, there is a 60 percent chance of above-normal season 30 percent chance of near-normal season, and just a 10 percent chance of below-normal season."
Forecasters from NOAA mentioned that a number of totally different local weather components, resembling ocean floor temperatures being increased than regular, are producing a powerful chance for an "above-normal" season. The lack of El Nino, which produces sturdy winds that break extreme storms up, can also be an element affecting the upcoming season, which begins on June 1 and lasts via November.
"NOAA's analysis of current and seasonal atmospheric conditions reveals a recipe for an active Atlantic hurricane season this year," Jacobs added.
During the current teleconference, Jacobs mentioned that NOAA's Atlantic outlook, "calls for a 70 percent probability for each of the following ranges: 13-19 main storms with top winds of at least 39 mph, of those 6-10 will become hurricanes with top winds of at least 74 mph and that includes 3-6 major hurricanes, category 3 and higher, with top winds of at least 111 mph."
Jacobs additionally mentioned that at this present time NOAA just isn't in a position to predict what number of of those doable storms will hit land.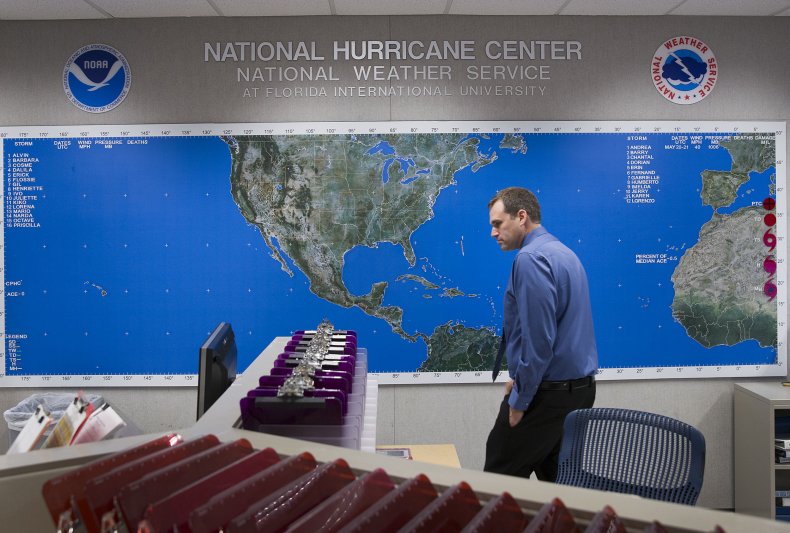 According to Dr. Jerry Bell, NOAA's lead seasonal hurricane forecaster with the local weather prediction heart, the height months of the Atlantic hurricane season are August, September and October, and if 2020 turns into an above-normal season, "it will make a record of five consecutive above-normal Atlantic hurricane seasons and this would surpass the previous record of four set during 1998 to 2001."
Carlos Castillo, performing deputy administrator for resilience at Federal Emergency Management Agency (FEMA), urged that the mixture of the novel coronavirus pandemic, which has contaminated over 1.5 million individuals throughout the U.S, and the upcoming hurricane season will power individuals to alter their emergency preparedness plans.
"Social distancing and other CDC guidance to keep you safe from COVID-19 may impact the disaster preparedness plan you had in place, including what is in your go-kit, evacuation routes, shelters and more. With tornado season at its peak, hurricane season around the corner, and flooding, earthquakes and wildfires a risk year-round, it is time to revise and adjust your emergency plan now," Castillo mentioned.
In 2019, NOAA predicted 9 to 15 storms, with four to eight of them turning into hurricanes. During the season, there have been 18 complete storms and 6 hurricanes, together with hurricane Dorian, which severely impacted the Bahamas.
Though the season has not formally begun, the primary named storm — Tropical Storm Arthur — introduced wind and rain to North Carolina earlier this week earlier than taking a northeastern flip away from land and into the Atlantic Ocean.